La bande son de GTA : Liberty City Stories comprend plusieurs radios qui émettent toutes des programmes biens variés, certaines de la musique, d'autres des informations sur ce qui ce passe à Liberty City. Parmi ces radios plusieurs étaient déjà disponibles dans GTA III, d'autres n'ont que leur nom légèrement modifié. On peut en compter au total 10, à noté que vous avez aussi la possibilité d'importer vos propres musiques avec la station MP3.
Voici une liste où les radios sont rangés par ordre alphabétique, vous y trouverez les noms des animateurs ainsi que les noms des pistes.
Liste
Double Clef FM

Animateur :
Sergio Boccino (doublé par
Robert Blumenfeld
)
Genre :
Opera
Anvil Chorus de Il Trovatore
Tacea la notte placida de Il Trovatore
Chorus of the Hebrew Slaves de Nabucco
E amore un ladronello de Cosi Fan Tutte
Overture de Marriage of Figaro
Vesti la giubba de Pagliacci
Flashback FM

Animateur : Reni Wassulmaier (doublé par Barbara Rosenblatt)
Genre : Disco Italien
First Hand Experience in Second Hand Love
I Wanna Rock You
E=mc²
The Chase
She Left, You're Right, She's Gone
From Here To Eternity
Musiques par Giorgio Moroder.
Head Radio

Animateur :
Mike Hunt (doublé par
Russ Mottla
)
Genre :
Musique Contemporaine pour Adulte
Conor & Jay - Train
Cloud Nineteen - The One For Me
Purser - Take The Pain
L. Marie (feat. Raff) - Free Yourself
15 Ways - Drive
Rous Stow - Welcome to the Real World
Vanilla Smoothie - Keep Dreaming
Toutes les musiques ont étés crées par Rockstar North.
K-Jah

Animateur :
Natalee Walsh Davis (doublé par
Pascale Armand
)
Genre :
Reggae
Selah Collins - Pick A Sound
Errol Berrot - What A Wonderful Feeling
Kenny Knots - Watch How The People Dancing
Richie Davis - Lean Boot
Peter Rouncer - Ready For The Dancehall Tonight
Richie Davis - You Ha Fe Cool
Kenny Knots - Ring My Number
Kenny Knots - Run Come Call Me
LCFR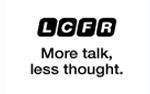 LCFR est l'abréviation de Liberty City Free Radio, ce qui veut dire en traduction littérale Radio Libre de Liberty City. Cette station comporte plusieurs émissions de tout genres, de la cuisine, talk show et autres.
Lips 106

Animateurs :
Cliff Lane (doublé par
Ed McMann
) et Andee (doublé par
Shelley Miller
)
Genre :
Top 40, équivalent au Top 50 en France
Rudy La Fontaine - Funk in Time
Sawaar - Love is the Feeling
Sunshine Shine - Mine Until Monday
Credit Check - Get Down
Cool Timers - Tonight
Nina Barry - Bassmatic
The Jackstars - Into Something (Come on, Get Down)
Toutes les musiques ont étés crées par Rockstar North. Cette station radio est clairement basée sur la station britannique Kiss100, pour preuve la forme de son nom, son logo, son DJ et la musique en sont une copie partielle.
MSX 98
Animateurs : Codebreaker et DJ Timecode
Genre : Tambour et basse
Omni Trio - Renegade Snares
Renegade - Terrorist
Foul Play - Finest Illusion (Legal Mix)
Omni Trio - Living For The Future (FBD Project Remix)
DJ Pulse - Stay Calm (Foul Play Remix)
Hyper-on Experience - Disturbance (Tango Remix)
Higher Sense - Cold Fresh Air
Omni Trio - Living For The Future
Omni Trio - Thru The Vibe (Remix 2 en 1)
Deep Blue - The Helicopter Tune
Dead Dred - Dred Bass
Radio Del Mundo

Animateur :
Panjit Gavaskar (doublé par
Hajaz Akram
)
Genre :
World music
Ananda Shankar - Raghupati
Asha Bhosle - Dum Maro Dum
Vijaya Anand - Neeve Nanna (Only You Were Mine)
Natacha Atlas - Kidda
Farid El Atrache - Hebeena Hebeena
Abmed Mneimneh - Aini Bet Ref
Ofra Haza - Im Nin'Alu
Samira Tawfic - Ballaa Tsoubou Hul Kahwa
Rise FM

Animateur :
Boy Sanchez (doublé par
Oliver Vuquer
)
Genre :
House-Music
Moloko - Sing it Back (Boris Musical Mix)
Ultra Nate - Free
Happy Clappers - I Believe
Eddie Amador - House Music
Kristine W - Feel What You Want
DeLacy - Hideaway (Deep Dish Vocal Remix)
Sneaker Pimps - Spin Spin Sugar (Armand's Dark Garage Mix)
Jaydee - Plastic Dreams
Ron Trent - Altered States
The Absolute - There Will Come A Day (Half Tab Dub)
Slam - Positive Education
Green Velvet - Flash
Robert Armani - Circus Bells (Hardfloor Remix)
Josh Wink - Higher State of Consciousness
The Liberty Jam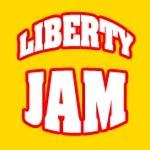 Animateur : DJ Clue
Genre : Hip-Hop Hardcore et Hip-Hop East Coast
Method Man - All I Need (Uses some instrumentals from "Method Man (Skunk Mix)")
Mobb Deep - Shook Ones Pt. II
Raekwon - Incarcerated Scarfaces
N.O.R.E. - N.O.R.E.
Onyx (feat. N.O.R.E. and Big Pun) - Shut 'Em Down (Remix)
Big Pun - Beware
Big Pun - Twinz (Deep Cover '98)
DMX (feat. The Lox) - Get At Me Dog
DMX (feat. DJ Clue, Jadakiss, Styles, Drag-on & Eve) - Ruff Ryders Anthem (Remix)
Redman (feat. Method Man) - Do What You Feel
The Lox & Black Rob - Chain Gang Freestyle
The Lox - Chest2chest Freestyle